On 15th July 2019, we launched H2 View, a dedicated hydrogen publication to press home progression of a hydrogen economy, the challenges and opportunities it faces and share its exciting vision of the future.
Today, we are celebrating 365 days of keeping you, our readers, at the forefront of the latest developments in hydrogen energy applications and technologies.
Built around three core pillars of Mobility, Power and Technology – the three pillars of the hydrogen economy – over the past 12 months H2 View has conducted so many amazing interviews, written some great features, broken some big exclusives and presented heavy-hitting studies and insights from key stakeholders in the industry.
In our first year alone, we have published more than 1,600 articles and our website has been viewed over 903,000 times by 365,458 users.
In celebration of our first birthday, we've rounded up 10 of our biggest stories from our first year, and our team also wanted to share their highlights from the past 12 months.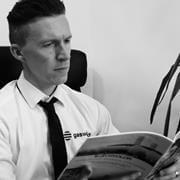 Managing Editor, Rob Cockerill
The amazing journey or transformation of hydrogen from an invaluable gas enabling and cleaning up the oil and gas and refining business to now rightly taking its place on the mantle of the clean energies transition, has been one of the stories of my 12+ years reporting on the industrial gas, chemicals and energy markets.
This has been one of the most interesting and satisfying stories to watch and chronicle, and I'm immensely proud that we took the steps to both reflect and support that with the launch of our H2 View platform which champions this cause.
The reaction to H2 View has been astounding from day one, even more than we could have anticipated. That journey has only continued as we have grown with our audience and the hydrogen movement as a whole.
I have to say a huge thanks to all those who helped and supported us, from our official partner the Hydrogen Council to all those invaluable friends and members of our Editorial Advisory Board, and each and every enthusiast along the way. We're all in this together and the cause couldn't be more important.
I think we have blazed a trail and become the leading content brand or platform in the hydrogen space; and we're only just getting started. We're committed to being a vehicle for the industry and one of the many stakeholders ourselves.
What probably makes me proudest of all though, is the role we play and will have to play in the future – championing and challenging the hydrogen business, and the wider energy sector as a whole.
For us all, that's the most exciting thing: playing our part in this mission for the greater good, being at the relative start of this curve and helping to drive it onwards and upwards.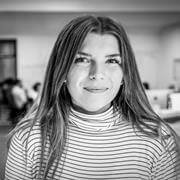 News Journalist, Molly Burgess
Being part of H2 View's development has been an incredibly exciting experience. The growth we have seen in the past year across our various platforms has been overwhelming and it is great to see the global passion for hydrogen continue to flourish.
As we've continued to grow as a brand, so has our support from key industry players and it is great to have such big names working with us as we continue to pioneer the hydrogen industry.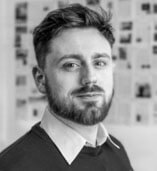 Display Sales Executive, Jon Smith
It's clear to me, after speaking with members of the hydrogen community every day for the past 10 months since I started at H2 View, that the hydrogen industry is driven by motivated and inspired minds with one goal in common: to rapidly deploy and scale-up hydrogen solutions worldwide.
I have contacted countless companies across the whole supply chain of hydrogen to introduce them to our H2 View platforms and by working closely with our Editorial team, have been able to provide them with exposure to our massive global audience so they can discuss the projects they are involved with.
The most memorable moment for me working for H2 View so far, was providing a publicity package to one of my clients after speaking with them and understanding their needs and their business, only for a couple weeks after beginning the package were approached to provide a quote for a large scale green hydrogen project which is looking to develop several hydrogen refuelling stations which is now in their pipeline.
This makes me even more proud to be working for H2 View as it's clear that the industry trusts us and recognises us as the media platform for the hydrogen transition and is actively looking at our platforms for contacts and partnership opportunities.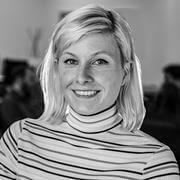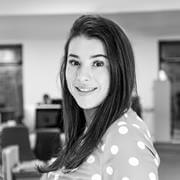 Marketing Executive, Amazon Philp and Marketing Assistant, Hannah McFayden
As our brand progresses and becomes more well known, it's been incredible to watch the H2 View community grow.
This one-year anniversary marks not only a brilliant year for H2 View, but a brilliant start to the decade of hydrogen.
Seeing our social following grow to an impressive 11,000+ followers this month alongside excellent engagement rates, smashing all of our targets and KPI's, shows there's clearly a demand for a dedicated hydrogen news source and we're so glad H2 View fills that role.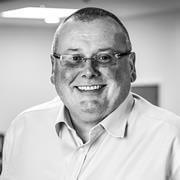 Publishing Director, Martyn Hammond
Since launching H2 View we have been overwhelmed by the support we have received from our readers and advertisers. We are excited to take the next step on this journey and publish our magazine monthly.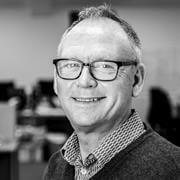 Media Sales Manager, Ron Leitch
An impressive highlight from H2 View's first year is the website traffic and the engagement our online advertisers receive.
The average click through rate on the online ads is 0.50%, meaning users find our ads helpful and relevant.