Hexagon Purus has today (July 12) received an approximately €2m ($2.3m) order for its Type 4 hydrogen cylinders for industrial and mobility applications.
Ordered by a leading gas distributor, the cylinders will be part of storage and transportation solutions that will transport hydrogen for industrial purposes and expand the infrastructure for hydrogen mobility projects in Europe.
The company has said the cylinders will be delivered in the third quarter (Q3) of 2021.
On the order, Michael Kleschinski, Executive Vice-President of Hexagon Purus, said, "As the push for the energy transition continues, we are proud to see that our Type 4 tank technology can enable our customers to provide solutions that reduce the emission of harmful greenhouse gases."
No further details were released.
Hydrogen could change our world, says Hexagon Purus President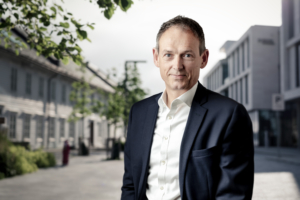 As pollution has declined around the world whilst cities have been locked down to curb the spread of Covid-19, nature has hit the reset button.
The cleaner air, burgeoning urban wildlife and sudden dramatic shift to a less carbon-intensive lifestyle has revealed what can be achieved in just weeks, thrusting green, zero emission technology like hydrogen into the spotlight.
Norway's Hexagon Composites is driving zero emission mobility for a cleaner energy future. With decades of experience, the company recently combined all of its zero emission solutions into a new business called Hexagon Purus.
Want to continue reading? Click here.