Hexagon Energy Materials has completed a placement of $6.2m in order to accelerate all aspects of the Pedirka blue hydrogen project and other commitments.
Launching the project earlier this year, Hexagon said the development basis of the project is 'clean' blue hydrogen that is said to be zero emissions.
Hexagon Energy Materials hopes that blue hydrogen produced at the site will provide a gateway for the conversion to hydrogen economies over the coming decades.
Read more: Air Products, Hexagon team up on blue hydrogen
With firm commitments of $6.2m from a placement, the fund will support a pre-feasibility study (PFS) with several planning meetings having already been held with Genesis in respect to the scope and format of the PFS towards formalisation of the project planning and timing.
These discussions have already highlighted substantial cost savings for the PFS programme from initial budget estimates which have significantly lowered the amount of funding required to complete the study.
The fund was strongly bid by both domestic and overseas institutional and sophisticated investors with 180 Markets acting as Lead Manager of the placement.
Settlement of the placement shares is expected to occur on or around the 5th of May 2021.
Charles Whitfield, Chairman of Hexagon Energy Materials, said, "We were delighted at the very strong level of interest shown by both existing and new investors in this capital raise opportunity, and I would like to thank 180 Markets for their efficient management of the bookbuild process.
"With this capital in place the work on Pedirka can be accelerated and the team is exceptionally excited about the months ahead."
The hydrogen market and opportunity in Oceania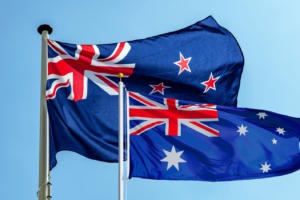 Hydrogen is poised to fulfil its potential as a clean alternative to hydrocarbons in the global pursuit of decarbonisation to address climate change. Australia and New Zealand are both investigating the most appropriate applications and transition pathway for hydrogen within their energy systems and economies, making best use of their existing natural, social, cultural, human and financial resources.
In September 2019, New Zealand revealed its Green Paper – A Vision for Hydrogen in New Zealand that lays out the role hydrogen can play in the country's economy. While hydrogen produced from fossil fuels and industrial processes (brown, blue and grey) may play a role in the transition of New Zealand's regions and existing industries, the government considers there is greater opportunity for New Zealand in exploring the use of its renewable energy to produce green hydrogen as an alternative fuel for domestic use and for export.
Two months later (November 2019), Australia released its National Hydrogen Strategy setting out a vision for a clean, innovative, safe and competitive hydrogen industry that benefits all Australians. Australia has the resources, and the experience, to take advantage of increasing global momentum for clean hydrogen and make it the next energy export. There is potential for thousands of new jobs, many in regional areas – and billions of dollars in economic growth between now and 2050.
Continue reading here.