The deployment of hydrogen in British Columbia (BC) will be required for the Canadian province to meet its 2030 and 2050 decarbonisation goals and emissions reduction commitments.
That's according to a study released this week by the Ministry of Energy, Mines and Petroleum Resources that found end use energy demand in BC was 1,165 petajoules (PJ) in 2016, with 68% of demand met through refined petroleum products and natural gas.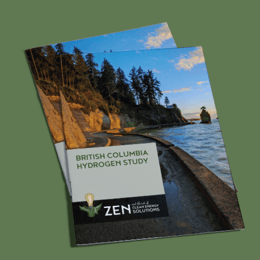 British Columbia Hydrogen Study said direct electrification and increased supply of renewable natural gas will not be able to displace all this energy to transition BC to lower carbon and ultimately renewable energy sources.
Hydrogen will play a critical role, particularly in energy intensive applications that are most reliant on fossil fuels today such as long-range transportation and heating.
... to continue reading you must be subscribed