If a hydrogen plant had been operational in South Australia this summer, it could have made a profit of $2.3m – that's according to research released today (20th April) by Cornwall Insights Australia.
This figure is based on a 20% utilisation and includes the expected quarterly repayment on the $593m of government debt with interest, operating costs and the net cost of the energy.
In addition to this, the report states that if the plant had been available last summer (2020), it could have made $47m profit opposed to a $2.3m loss in summer Q1.
This exhibits the rate at which the hydrogen market is developing, with increased profit shown in this plant, into a lucrative sector and one that governments and companies around the world should take advantage of.
For the basis of these findings, hydrogen had been assumed to be sold at $2/kg, aligning with the Australian Government technology investment roadmap goal of enabling clean hydrogen under $2/kg.
Read more: Australia wants to produce hydrogen under $2 per kg
Read more: Hydrogen at the centre of Australia's technology roadmap
Benjamin Macey, Senior Storage Consultant at Cornwall Insight Australia, said, "The South Australian Labour party has committed to building a hydrogen production, storage and electricity generation facility if elected at the next SA State election.
"Their proposal includes a $220m 250MW electrolyser, $31m for 3,600 tonnes of liquefied hydrogen storage and $342m for a 200MW CCGT power station. Our research shows that if such a plant were in operation at the stated capital costs, it could be profitable.
"In addition, at the 20% utilisation factor, approximately 1,517 tonnes of hydrogen would have been effectively produced."
Macey added, "This also could have been stored in the proposed storage facility. It should be noted that the financing arrangements using government debt make the project viable and would be difficult to finance on a commercial basis without a clear offtake market and incentive to invest.
"Similarities can be made to the support government has given to battery storage. We estimate there is now over 1GW of battery projects proposed in South Australia with at least seven virtual power plants in operation."
The hydrogen market and opportunity in Oceania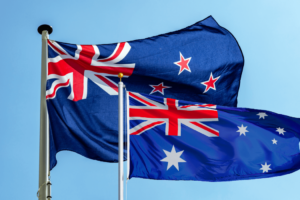 Hydrogen is poised to fulfil its potential as a clean alternative to hydrocarbons in the global pursuit of decarbonisation to address climate change. Australia and New Zealand are both investigating the most appropriate applications and transition pathway for hydrogen within their energy systems and economies, making best use of their existing natural, social, cultural, human and financial resources.
Want to continue reading? Click here.