Hydrogen production is set to be ramped up with AEMO identifying a growing interest in hydrogen in its new report.
In the 2021 Electricity Statement of Opportunities (ESOO) report, AEMO has recognised multiple factors accelerating the transition of the National Electricity Market (NEM) in Australia.
This includes residential solar installation, coal plant retirements, and the significant growing interest of hydrogen development interest that has seen investment and projects grow over the course of the last year.
Read more: Hydrogen plant in South Australia could have made $2.3m profit last summer
Read more: Green hydrogen already approaching cost-competitiveness in Australia, says new study
Accelerated interest in hydrogen production has seen a surge of potential customers and industries, such as transportation, identified that could use the zero-emission fuel to achieve net zero capabilities.
With a growing interest in the hydrogen sector and its application, demand could increase leading to a fruitful hydrogen economy in Australia.
It is forecasted that, beyond the next decade, the potential growth due to electrification, hydrogen production and associated zero-emissions industry will be even more significant with NEM consumption potentially doubling by 2050.
Daniel Westerman, CEO of AEMO, said, "Significant renewable energy investments, and well-progressed dispatchable generation projects, including gas plants, pumped hydro and battery storage, will all help replace retiring thermal plant.
"The new dispatchable capacity will also enable higher penetrations of low-cost solar and wind generation into the market in the coming years.
"As the energy transition accelerates the decarbonisation of other sectors also needs careful planning of their interface with the energy system.
"This will require the right incentives, policies, technologies, and importantly building a social licence with consumers who are increasingly central to our energy future."
You can find the report here.
The hydrogen market and opportunity in Oceania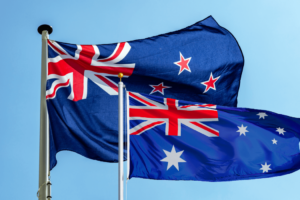 Hydrogen is poised to fulfil its potential as a clean alternative to hydrocarbons in the global pursuit of decarbonisation to address climate change. Australia and New Zealand are both investigating the most appropriate applications and transition pathway for hydrogen within their energy systems and economies, making best use of their existing natural, social, cultural, human and financial resources.
Want to continue reading? Click here.