Hyzon Motors and Modern Group will jointly develop a hydrogen-powered vehicle assembly line for the $500bn NEOM in the northwest of Saudi Arabia.
This comes with the news today (29th April) that both companies had entered into a Memorandum of Understanding (MoU) with the giga-project NEOM to supply hydrogen-powered vehicles to the 'city of tomorrow'.
Hyzon, Modern Group and NEOM Company will work closely over the next 18 months to finalise plans and specifications for the new regional assembly facility, with an anticipated annual capacity to assemble up to 10,000 hydrogen vehicles.
To facilitate the construction of this assembly line, Hyzon and Modern Group plan to incorporate a joint company, Hyzon Motors Middle East (ME), focusing on supplying locally built, Hyzon-branded zero-emission commercial vehicles throughout Saudi Arabia.
This is part of Hyzon's aim to be at the forefront of providing heavy-duty commercial fleet vehicles to NEOM helping to showcase the ability of the vehicles to the wider Kingdom and beyond.
Read more: NEOM relocates headquarters signalling next phase of project
Read more: $5bn green hydrogen-based ammonia facility to be constructed in Saudi Arabia
NEOM is committed to becoming fully sustainable, powering itself through the use of 100% renewable energy and with net zero emissions by 2030.
A green hydrogen ecosystem will play a vital role both for the export of renewable energy and for net-zero carbon technologies for power and transportation in NEOM.
Various global corporations have already committed to invest over $5 billion to produce green hydrogen in NEOM in the world's largest hydrogen production plant.
It is expected that the giga-project will become an area with one of the highest concentrations of green hydrogen production and investment in the world.
Roland Kaeppner, Executive Director, Hydroigen and Green Fuels at NEOM, said, "Partnering with Hyzon and Modern Group will expedite NEOM's self-sufficiency ambitions and is a great opportunity to showcase hydrogen-electric applications that are complementary to battery electric solutions, in particular for heavy duty and long-range logistics.
"We see hydrogen as the most viable solution to power the world of tomorrow and this is further demonstration of our commitment to creating the world's first net zero carbon, sustainable city."
NEOM – Making a bold move toward the hydrogen economy
Want to learn more about the $500bn giga-project? Check out this feature by H2 View's Joanna Sampson.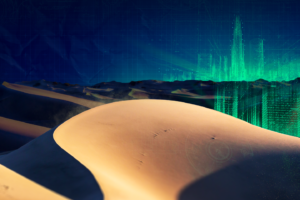 When Saudi Arabia's Crown Prince Mohammed bin Salman landed his helicopter on the edge of the Saudi Arabian desert beside the Red Sea a few years ago, it wasn't rocky desert and empty coastline that he saw, but instead over 26,000km2 of inspiration. It was there he came up with ambitious plans for a $500bn futuristic mega-city powered by renewable energy: NEOM.
NEOM is a bold and audacious dream; a vision of what a new future might look – in fact, NEOM means 'new future'.It's an attempt to do something that's never been done before, and it will be a place where entrepreneurship and innovation will chart the course for this 'new future'. With flying cars and robotic domestic help, NEOM will be a home for people who dream big and want to be part of building a new model for sustainable living, working and prospering.
Want to continue reading? Click here.