A group of significant players in the Korean shipbuilding industry have teamed together to develop eco-friendly fuel propulsion technology based on liquid hydrogen.
To this end, the Korean Research Institute of ships and Ocean Engineering (KRISO), Korea Shipbuilding and Offshore Engineering, POSCO, and Hylium Industry will collaborate through a joint technology development agreement revealed today (Sept 6).
Read more: South Korea's first commercialised hydrogen boat revealed
Read more: Hyundai Motor to produce hydrogen fuel cell system technology for marine vessels
The organisations will, as part of the agreement, look at progressing the development of liquid hydrogen fuel tanks for ships as well as liquid hydrogen fuel supply technology.
In addition to this, the agreement will see the development of steel technology for storage and transportation of liquid hydrogen, support steel materials for manufacturing liquid hydrogen fuel containers, and the production and transportation of liquid hydrogen fuel.
The liquid hydrogen fuel tanks are expected to be improved by utilising KRISO's computational fluid dynamics and structural analysis technology and know-how accumulated over 40 years.
In addition, the development of fuel supply technology that enables the liquid hydrogen in the fuel tank to be supplied to a hydrogen fuel cell and used as a propulsion fuel for ships is also planned.
Kim Bu-gi, Director of KRISO, said, "We will do our best for joint research and development with the contracting organisations so that ships using liquid hydrogen can be commercialised."
Interview: South Korea hydrogen economy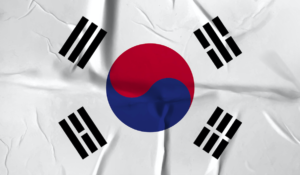 Although South Korea faced one of the world's largest initial outbreaks of Covid-19 outside of China, it managed to flatten the epidemic curve quickly, and without imposing a nationwide lockdown. It responded so quickly in fact that the country has seen little disruption, even managing to put into operation three new hydrogen stations in the first quarter of 2020, with 37 more planned for this year.
Whilst China and Japan are at the forefront of hydrogen infrastructure buildouts in the Asia-Pacific region, and many of the headlines, South Korea has its own ambitious plans. The South Korean Government sees hydrogen as a new engine for economic growth and central to the country's shift to a low-carbon economy in the long-term.
Want t continue reading? Click here.