Maersk has unveiled more details of its ammonia-fuelled containership concept as it strives to develop 'viable and scalable' low-emission decarbonisation pathways.
In a webinar hosted by Maersk Mc-Kinney Moller Center for Zero Carbon Shipping and Seaspan, it was disclosed the large 15,700teu vessel would contain an 11,500 cbm ammonia storage tank, under the accommodation block, and bunker capacity of 2,000 cbm/hour, subject to a future safety review.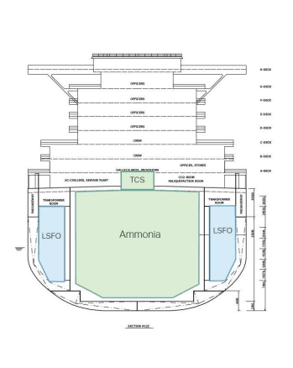 Five key challenges have been identified: ammonia leakage and release scenarios to minimise risks to crew onboard; ammonia emission profiles, pilot fuel requirements, and safety implications; ammonia onboard systems development and proper and safe design integration; ammonia risk mitigation measures and incorporation into the concept design; and ammonia fuel consumption and associated operational expenses through enhanced energy efficiency measures.
Specific concerns relating to ammonia fuel include toxicity and strong odour, gas freeing operations and N2O emissions.
... to continue reading you must be subscribed