Swedish-based micro fuel cell company, myFC, will supply its hydrogen fuel cells to the e-mobility sector following a new order from Lightec, a Japanese e-mobility component manufacturer.
The order revealed today (June 7) does not exceed SEK 2m ($241,770) and has been preceded by a feasibility study that is now complete.
The study evaluated the integration of myFC's micro fuel cell technology and a hydrogen tank into the undisclosed manufacturer's system.
With the study concluded, the development, production and integration of prototypes is now set to begin.
Read more: New project aims to develop hybrid solution with combined battery and fuel cell system
Read more: The clean mobility future will be electric – with batteries and hydrogen
The order marks a milestone between the parties to establish a cooperation agreement for technical developments projects targeting the e-mobility sector.
Michael Glantz, CEO of myFC, said, "Our technology is ideal for e-mobility as it is specifically developed to provide freedom-in-design, modularity, flexibility and high energy density.
"The actors in this fast-growing segment are also increasingly attracted to the benefits hydrogen offers.
"I am very proud to announce this commercial development project with a highly respected component manufacturer within the electric mobility domain."
Michelin betting big on hydrogen as it moves beyond tyres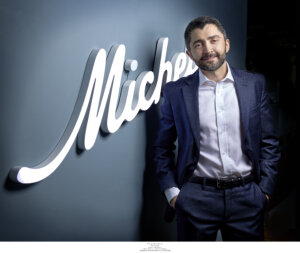 Michelin: A household name and a brand synonymous all over the world for its role in mobility. As the French company continues to expand, invest and innovate in its tyre business, post-Covid mobility trends and the accelerating growth of the electric vehicle market represent growth opportunities for the firm. And Michelin is betting big on hydrogen.
Transportation generates 23% of global CO2 emissions and a transition to electric vehicles appears to be the best way to achieve a long-term improvement in air quality. But battery-electric vehicles are limited by two weaknesses: their limited range (100-300km depending on usage) and the downtime required for a full charge. Enter the hydrogen fuel cell.
Want to continue reading? Click here.