New South Wales (NSW) could become home to Australia's first wood fed hydrogen production plant in addition to the country's largest green bio-hydrogen production eco-hub, Sweetman Renewables has said.
Set to be established through a new $15m agreement between Sweetman and CAC-H₂ Private Limited of Singapore, a Hydrogen Production Centre of Excellence will additionally be established in Hunter Valley.
Read more: Sweetman Renewables aims to be one of the largest green hydrogen players
Read more: Sweetman Renewables advancing negotiations to supply biomass for green hydrogen production
By utilising CAC-H₂'s gasification technology, the production plant will be able to convert wood chippings into 99.999% pure hydrogen.
This unique method for producing clean hydrogen will expand the pathways for developing the clean fuel in Australia with the first two production lines set to be developed on a 30-acre site.
Sweetman Renewables will provide 30,000 tonnes of wood biomass per year which will then be converted in hydrogen.
The deal is estimated to produce an estimated A$170m ($126m) in revenues over a 15-year basis with construction due to commence soon subject to planning applications be approved.
These production facilities are expected to contribute to the NSW's green hydrogen hub in the Hunter Valley region currently being formed by the NSW government as part of a $70m commitment.
Arman Massoumi, Director of CAC-H₂ Group, said, "We are excited by the opportunity to partner with Sweetman to establish what we want to become the first wood to hydrogen, and Australia's largest green Bio-Hydrogen Production Eco-Hub.
"We initially planned to start with just two production lines but due to large demand from both Japan and Korea, we envisage to quickly scale up the Sweetman operation to multiple lines producing hydrogen and biochar for export markets via a new facility at the Newcastle Port."
Garry Millar, Director of Sweetman Renewables, said, "We have heard the call from both State and Federal government to make the Hunter Valley a Centre of Excellence for the production of hydrogen.
"The new plant will not only act as a showcase for the proven technology, it will create new jobs in construction, production, transportation, materials handling and service and maintenance, all of which will be sourced from within the Newcastle area."
Australia unveils hydrogen technology cluster network to accelerate development and commercialisation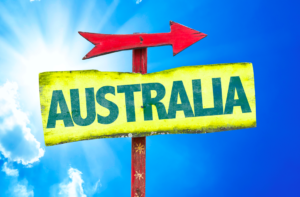 Australia will establish a hydrogen technology cluster in every state and territory as the country takes steps to unlock its potential and create a globally competitive hydrogen industry.
A network of 13 regional clusters has been unveiled today (1st Feb) by National Energy Resources Australia (NERA) as part of a drive to establish a nationwide hydrogen cluster. NERA said the national cluster, which would operate as a virtual network, will establish a global identity and a recognised brand for Australian hydrogen technology and expertise.
It will also aid the development of the hydrogen supply chain, reduce overlaps and identify gaps in the development, deployment, and commercialisation of new hydrogen focused technologies.
Want to continue reading? Click here.