Norway and the UK have today (March 1) announced they will work together on hydrogen.
Building off years of cooperation on carbon capture and storage (CCS) Norway and the UK have announced a strengthened partnership to cooperate more closely on hydrogen.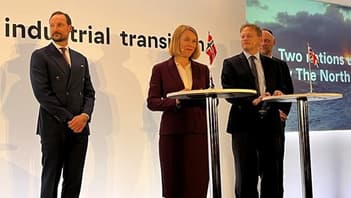 Under a newly signed Memorandum of Understanding (MoU), the countries have agreed to regularly exchange knowledge and experience related to low-carbon hydrogen production, transport, and storage, as well as developing standards and certification.
Last month (February 9), the UK Government outlined plans for a new globally recognised low-carbon hydrogen certification scheme.
... to continue reading you must be subscribed