San Juan College is looking to create a post-graduate credential program that provides the technical skills needed to work safely and efficiently with hydrogen production systems.
On-site hydrogen generation specialist BayoTech last week (June 2) said it had signed a Memorandum of Understanding (MoU)  with the college to develop the course that will support the rapidly growing hydrogen industry.
Commenting on the programme, Linh Austin, Chief Operating Officer at BayoTech, said, "We are very excited to be working with San Juan College School of Energy on the development of this curriculum."
"As we expand, we have a growing need to hire a diverse, highly trained workforce to support the operation of BayoTech's on-site hydrogen production systems throughout the US and internationally."
Named in 2019 as New Mexico's Center of Excellence for Renewable Energy and Sustainability, San Juan College School of Energy is uniquely positioned to support emerging technologies such as those found in BayoTech systems.
Through the development of the course, the School of Energy will leverage BayoTech's experience and strengths to train or retrain workers for hydrogen careers.
Welcoming BayoTech's expertise, Dr. Toni Hopper Pendergrass, President of San Juan College, said, "We are proud to partner with BayoTech to leverage our programs and provide another avenue for students to succeed in the exciting and rapidly evolving energy industry."
An exclusive interview with BayoTech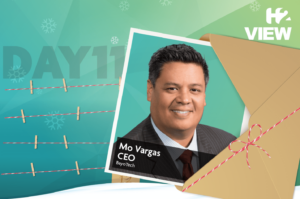 2020 was certainly been a crazy one for on-site hydrogen generation specialist BayoTech. Filled with new partnerships, developments and ventures into new markets, the company has achieved a considerable amount, all whilst fighting the effects of Covid-19.
As part of the next instalment of H2 View's A Christmas Twist: The 12 Days of Content, Mo Vargas, President and CEO of BayoTech talks about some of those ground-breaking partnerships, how the company has dealt with Covid-19 and future plans. 
Read the full interview here.