The Queensland Government has suggested that partnering with the Smart Energy Council's zero-carbon certification scheme could help bring further investor confidence to the state regarding hydrogen.
The industry-led Guarantee of Origin style scheme promotes the uptake and distribution of renewable hydrogen products and their derivatives in Australia and overseas.
The scheme, which will be delivered through the Smart Energy Council's Hydrogen Australia division, will assess the embedded carbon in participating hydrogen, ammonia and metals produced within Australia.
Read more: Plans unveiled for green hydrogen plant in Queensland
Read more: Queensland adds two more hydrogen technology clusters
Mick de Brenni, Queensland's Minister for Energy, Renewables and Hydrogen, believes that the utilisation of green hydrogen in transport and in power could help the region become a key export in the world with the region containing vast amounts of renewables from solar and wind.
Brenni said, "As a founding partner of the Smart Energy Council's Zero Carbon Certification Scheme, buyers of Queensland's hydrogen can choose a product made by electrolysers powered only from renewable energy.
"This certification program is another important signal that we are ready to develop a renewable hydrogen sector to power our mining fleet, our transport sector, freight networks and create new export markets while reducing emissions.
"We are sending a very clear message that Queensland is serious about decarbonising and that our hydrogen can be produced to the highest environmental standards."
John Grimes, CEO of the Smart Energy Council, said, "The Queensland Government is again showing terrific leadership in unlocking the great potential of renewable hydrogen, ammonia and metals.
"The Zero Carbon Certification Scheme is a certificate of origin scheme for renewable hydrogen, renewable ammonia and renewable metals.
"It will assess the embedded carbon content of the products to ensure that renewable production is maintained and becomes the primary form of production."
Australia unveils hydrogen technology cluster network to accelerate development and commercialisation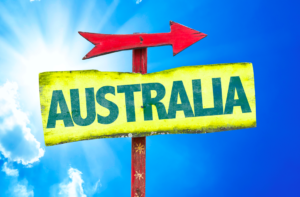 Australia will establish a hydrogen technology cluster in every state and territory as the country takes steps to unlock its potential and create a globally competitive hydrogen industry.
A network of 13 regional clusters has been unveiled today (1st Feb) by National Energy Resources Australia (NERA) as part of a drive to establish a nationwide hydrogen cluster. NERA said the national cluster, which would operate as a virtual network, will establish a global identity and a recognised brand for Australian hydrogen technology and expertise.
It will also aid the development of the hydrogen supply chain, reduce overlaps and identify gaps in the development, deployment, and commercialisation of new hydrogen focused technologies.
Want to continue reading? Click here.