SSE Thermal has set out its vision for the UK's Net Zero transition in order to spur the government to accelerate deployment of carbon capture and storage and hydrogen infrastructure in four industrial clusters by 2030.
In a document, the company outlines the need for these low-carbon technologies and the potential of carbon capture and hydrogen in providing flexible back-up to renewables, and urges the Government to:
Progress the deployment of carbon capture and storage and hydrogen infrastructure in a minimum of four industrial areas by 2030
Support first-of-a-kind carbon capture and storage and hydrogen projects to investment decisions before the end of next year
Increase its ambition for power CCS to 7-9GW by 2030, with regular auctions for Dispatchable Power Agreements
Set out a policy ambition for hydrogen in the power sector and a strategy for delivering at least 8GW of hydrogen-capable power stations by 2030
Accelerate the delivery of business models for hydrogen transport and storage infrastructure, to kickstart the hydrogen economy
The low-carbon developer is bringing forward multiple low-carbon projects across the UK. This includes Keadby 3 Carbon Capture Power Station in the Humber – which is being developed in collaboration with Equinor and recently became the first power CCS project in the country to receive planning permission – and Aldbrough Hydrogen Pathfinder, which would unite hydrogen production, storage and power generation in one location by the middle of this decade.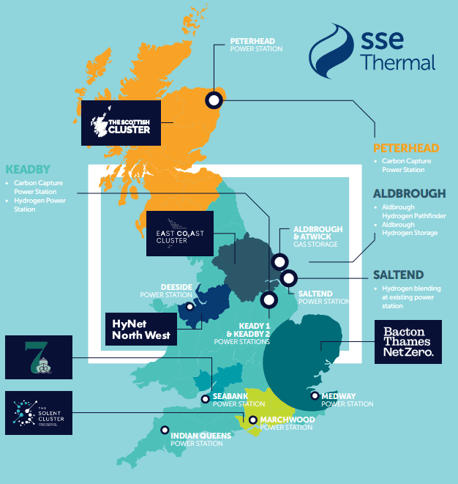 ... to continue reading you must be subscribed