For the first time ever, German steelmaker thyssenkrupp Steel will inject hydrogen into its steelmaking process in a bid to decarbonise its operations.
The hydrogen, supplied by French industrial gas giant Air Liquide, will be injected to partially replace pulverised coal at a large scale in the blast furnace during steel production.
It will be implemented this autumn as part of a pilot phase at one of the blast furnaces in thyssenkrupp's integrated steel mills at its Duisburg, Germany site.
Following successful completion of the pilot, the solution will then be transferred to all blast furnaces at the site.
This initiative underlines the shared commitment of thyssenkrupp Steel and Air Liquide to a lower carbon future pathway.
"Hydrogen is a cornerstone of the energy transition"
Both companies have set ambitious goals to curb their emissions drastically. thyssenkrupp Steel aims to reduce CO2 emissions in its production process by up to 20%.
Air Liquide said hydrogen will play a significant role in the transition to a low-carbon future and can replace coal used in iron and steel industrial processes, such as in this project.
Guy Salzgeber, Executive Vice-President and member of the Air Liquide group's Executive Committee supervising industrial activities in Europe, said, "Hydrogen is a cornerstone of the energy transition."
"We are very proud to announce this innovative project with our long-term partner thyssenkrupp to foster a low carbon steel production."
"This initiative fully reflects our strategy to collaborate with our clients to develop solutions to accompany their journey towards a more sustainable industry."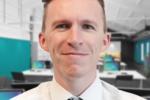 Analysis by Rob Cockerill, H2 View Managing Editor
This is the epitome of the notion of a hydrogen economy that has evolved far beyond its original definitions or aims.
While mobility remains one of the main drivers for growth, the attention is increasingly focusing on the whole hydrogen supply chain and a re-definition of the hydrogen framework.
The uses for hydrogen continue to grow as it can be stored and transported at high energy density in liquid or gaseous form and can be combusted or used in fuel cells to generate heat and electricity. It could help to decarbonise transport, decarbonise industry energy use, and decarbonise building heating – and those are just three examples of its potential.
Here, with a major steelmaker set to inject hydrogen into its production process in efforts to decarbonise its operations, we have a very real and very positive example of the future impact of hydrogen in industry.
It's clear that hydrogen can play an important role in the transition to a clean, low-carbon, energy system. In fact, hydrogen technologies and products have significantly progressed over past years and are now being introduced to the market. What we see here with this story and many others coming to the forefront, are that the application case studies are being introduced to match.