Titan Hydrogen unveiled today (July 14) that it is undertaking a capital raising of up to A$1m ($746,000) to help set the group up to launch an IPO and become a publicly listed company in Q4 of 2021/Q1 2022.
The company has a patent application pending for its hydrogen fuel cell technology that will enable a much more rapid uptake of commercial vehicles fuelled by hydrogen.
This has been identified as a significant area to target due to, as the company said, there are no hydrogen-fuelled trucks or buses in commercial use in Australia.
Read more: Titan Hydrogen set to commercialise its revolutionary hydrogen injection technology; developing more efficient fuel cells
Read more: Titan Hydrogen developing innovative 'disruptive' fuel cell technology
Titan has established two main revenue streams.
This includes a hydrogen fuel cell system that is more efficient and has significantly increased driving range making hydrogen-powered vehicles much more cost effective to operate.
As well as this, another main revenue stream is hydrogen injection systems that will extend the life of existing Internal Combustion Engine (ICE) vehicles, reducing its emissions by up to 30% and improving fuel consumption by up to 20%.
Titan Hydrogen said that while most of the hydrogen industry is focused on reducing the price of hydrogen, the group's approach is to generate more energy from the same amount of hydrogen.
Once achieved, this will lead to a substantial decrease in the cost of travel.
Titan's hydrogen injection system is not an alternative fuel or engine replacement, it is a fuel enhancement system designed to upgrade petrol and diesel-powered vehicles.
This easy-to-install system allows hydrogen, the green energy of the future, to be used in the engines of today with minimal installation, minimal outlay and without the necessity to replace the engine's entire fuel system.
Titan is developing a revolutionary technology that enables the production of more efficient hydrogen fuel cells.
It will effectively double the driving range of a vehicle by enabling a fuel cell to produce more electricity from the same amount of hydrogen.
This reduces the cost to the consumer and eliminates the need for as many hydrogen refuelling stations, which can also be costly to build.
Titan will begin proof of concept in Q3 2021, with the initial stage to be completed by the end of the year.
Titan Hydrogen aiming to accelerate worldwide hydrogen fuel cell adoption with innovative technologies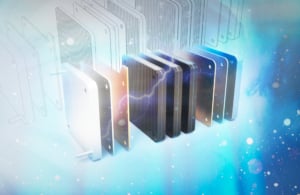 Titan Hydrogen is paving the way forward in zero-emission mobility with its innovative "disruptive" hydrogen technology which could radically change the landscape for hydrogen-fuelled transportation around the world.
The Australian-based company is developing two game-changing technologies that improve fuel economy and reduce greenhouse gas emissions.
Titan Hydrogen is working to create more efficient fuel cells through its new "disruptive" fuel cells that the company says are capable of doubling the driving range of a vehicle, helping to reduce the cost to the consumer and eliminate the need for as many hydrogen refuelling stations.
Want to continue reading? Click here.