Abu Dhabi National Oil Company (ADNOC) is set to explore the commercial opportunities for hydrogen and blue ammonia in collaboration with Japanese companies Inpex, Jera, and government agency Japan Oil, Gas and Metals National Corporation (JOGMEC).
The group's unveiled the signing of a joint study agreement (JSA) on Thursday (8 July) that will see the commercial potential for both hydrogen and blue ammonia explored in the UAE.
Signed during a virtual meeting, representatives form each group reviewed joint efforts between both countries to enhance industrial cooperation and drive new opportunities for partnerships in hydrogen, renewables and climate change.
This is following a series of framework agreements that ADNOC signed earlier this year with Japan's METI.
Read more: UAE's ADNOC wants to explore India's hydrogen market with public and private sectors
Read more: Abu Dhabi Hydrogen Alliance launched to drive green hydrogen opportunities
The new agreement is part of the UAE's ambition to expand bilateral economic and trade relations with Japan as it looks to drive post-Covid economic growth and identifying hydrogen and ammonia as key energy sources to explore.
It is hoped by exploring ammonia and hydrogen that ADNOC can transition to environmentally friendly energy sources and break into the lucrative global hydrogen market.
This could position the UAE at the forefront of the hydrogen market.
Dr. Al Jaber, UAE Minister of Industry and Advanced Technology and CEO of ADNOC, said, "For almost five decades, the UAE and Japan have enjoyed a deep-rooted and successful strategic relationship, underpinned by long-standing energy partnerships.
"As we increase our focus on the potential of new lower carbon fuels and navigate the energy transition, the UAE and ADNOC are keen to build and strengthen our existing partnerships and seize growth opportunities with Japan that can help produce more energy with fewer emissions.
"This joint study agreement with INPEX, JERA and JOGMEC provides a roadmap for us to deepen access to Japanese markets for ADNOC's products and further strengthen the UAE's hydrogen value proposition."
Building a green hydrogen economy in the UAE – An interview with Siemens Energy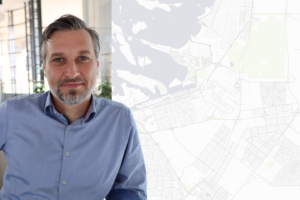 Sustainability, innovation and transformation are three words that sum up Siemens Energy in a nutshell. More than just an energy technology company, Siemens Energy is committed to making sustainable, reliable and affordable energy possible, through its global team of more than 91,000 employees across 90 countries.
On its quest to reshape the energy of tomorrow, and with a 150-year legacy rich in innovation, the Hydrogen Council member is pushing the boundaries of what is possible. Spun off from parent global technology giant Siemens in September 2020 – in what was Germany's largest ever spin off, Siemens Energy strives for sustainability in its decarbonisation journey, innovation centred on future technologies, and transformation among its future focused offerings, portfolio and mindset.
Want to continue reading? Click here.