The United Arab Emirates (UAE) has revealed at COP26 the Hydrogen Leadership Roadmap aiming to support domestic decarbonisation through hydrogen whilst also becoming a key global export hub of the clean energy carrier by targeting a 25% market share by 2030.
With the UAE's abundance of renewable energy sources, green hydrogen could be mass produced situating the region at the forefront of the growing hydrogen economy around the world.
Read more: Germany, UAE establish hydrogen task force to accelerate the production of green hydrogen
Read more: Abu Dhabi to become a hub of hydrogen and ammonia exportation with new agreement
The UAE is well on its way to meet its ambition to be a global leader in low-carbon hydrogen with more than seven projects already underway which will target 25% market share in the key export markets.
This includes Japan, South Korea, Germany, and India initially along with additional high-potential markets in Europe and East Asia.
Outlined within the roadmap, the UAE aims to support low-carbon hydrogen business through five critical enablers including a clear regulatory framework backed by policies, incentives, standards, and certifications.
The Hydrogen Leadership Roadmap comprises of three core objectives: unlocking new sources of value creation through exports of low carbon hydrogen and derivatives, fostering new hydrogen derivative opportunities through low-carbon steel as well as other priority UAE industries and contributing to the UAE's 2050 net zero commitments.
As well as this, best-in-class technology through value-add partnerships and the UAE domestic research and development structure, access to existing and new Government-to-Government relationships to accelerate growth of a domestic ecosystem, and readily available land and infrastructure resources to support domestic production will all be key aspects of the roadmap.
Dr. Sultan bin Ahmed Al Jaber, Minister of Industry and Advanced Technology and UAE Special Envoy for Climate Change, said, "The potential of the clean hydrogen market in the UAE and globally is immense and, through the Hydrogen Leadership Roadmap, our nation will be well placed to continue delivering on ambitious growth projects across the clean hydrogen value chain, leveraging the UAE's existing position as an early mover in low and no-carbon industries and technologies.
"Within the vision outlined by the recently announced UAE Net Zero Strategic Initiative, the Roadmap will, through fast-emerging growth opportunities in clean hydrogen and its carrier fuels, accelerate efforts to create a vibrant ecosystem for the UAE's sustainable economic growth trajectory and enable direct positive impact on the country's GDP."
Building a green hydrogen economy in the UAE – An interview with Siemens Energy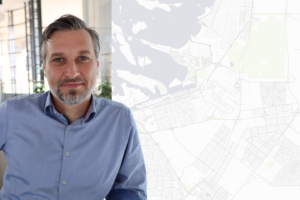 Sustainability, innovation and transformation are three words that sum up Siemens Energy in a nutshell. More than just an energy technology company, Siemens Energy is committed to making sustainable, reliable and affordable energy possible, through its global team of more than 91,000 employees across 90 countries.
On its quest to reshape the energy of tomorrow, and with a 150-year legacy rich in innovation, the Hydrogen Council member is pushing the boundaries of what is possible. Spun off from parent global technology giant Siemens in September 2020 – in what was Germany's largest ever spin off, Siemens Energy strives for sustainability in its decarbonisation journey, innovation centred on future technologies, and transformation among its future focused offerings, portfolio and mindset.
Want to continue reading? Click here.