UK Prime Minister Boris Johnson unveiled his £12bn 10-point plan for a green industrial revolution late Tuesday (17th Nov) which includes moves to boost hydrogen production, with the promise of a town heated entirely by hydrogen by the end of the decade.
Johnson said the blueprint promises a multi-billion package of investment across the green economy designed to create and support up to 250,000 new jobs, whilst making strides towards net zero by 2050.
The plan proposes to generate 5GW of low carbon hydrogen production capacity by 2030 – enough to power about 1.5 million homes – for industry, transport, power and homes, and aims to develop the first town heated entirely by hydrogen by the end of the decade.
To deliver on this point of the plan, the Prime Minister has announced up to £500m, including trialling homes using hydrogen for heating and cooking, starting with a hydrogen neighbourhood in 2023, moving to a hydrogen village by 2025, with an aim for a hydrogen town – equivalent to tens of thousands of homes – before the end of the decade.
Of this funding, £240m will go into new hydrogen production facilities, the UK Government confirmed.
The Prime Minister has also brought forward the ban on new petrol and diesel cars by ten years to 2030.
This means that only zero emission vehicles, like hydrogen-powered fuel cell electric vehicles (FCEVs), will be sold in the UK after that year.
A government statement said the sale of hybrid cars and vans that can drive a significant distance with no carbon coming out of the tailpipe will be allowed until 2035.
Industry responds
The UK Hydrogen Taskforce, a growing cross-industry coalition that made several policy recommendations in March, including calling upon government to support live community trials for hydrogen heating, has welcomed the Prime Minister's backing of hydrogen.
The coalition said the 10-point plan signals a major step towards unleashing hydrogen's potential in the UK and is in line with recent analysis undertaken by the Hydrogen Taskforce for the Hydrogen Advisory Council, which advocated for the UK to develop a minimum of 5GW of low carbon hydrogen production capacity by 2030.
Following the publishing of its economic impact assessment in August 2020, the Taskforce has been providing evidence to the government on hydrogen policy.
This landmark analysis forecasted that hydrogen could be worth up to £18bn to the UK and create 75,000 jobs across the UK economy by 2035.
The Taskforce believes that with government support, UK industry will be able to ensure that our country takes its place as a major hydrogen economy and export this resource, skills and equipment, while decarbonising heat, transport, industry and power at home.
Commenting on today's announcement, Gareth Morrell, Co-lead of the Hydrogen Taskforce Secretariat, said, "We're very pleased to see the Prime Minister and the government have taken the crucial decision to back hydrogen."
"Since March 2020, we have advocated hydrogen has the potential to play a key role in decarbonisation across our economy, ranging from transport to domestic heating to industrial processes, this resource is well positioned to play a leading role in the UK's transition to a cleaner and lower-carbon energy system."
"The Prime Minister's announcement demonstrates that the government shares our vision for hydrogen, and we remain committed to working with government departments and politicians of all stripes to ensure that this country reaches net zero."
"A real appetite for a hydrogen economy"
Jacob Young MP, Chair of the All-Party Parliamentary Group on Hydrogen and Member of Parliament for Redcar said, "I welcome the Prime Minister's announcement to invest in kickstarting a hydrogen economy that commits to providing 5GW of low carbon hydrogen production, delivers on heating our homes and supports zero-emissions for public transport."
"As Chair of the All-Party Parliamentary Group on Hydrogen, and a former petrochemical industry worker, I know the many benefits that a growing hydrogen sector will bring to our local communities like mine in Redcar & Cleveland."
"In this role, I have worked with industry, government and parliamentary colleagues to promote hydrogen's potential within the UK and it is clear to see there is a real appetite for a hydrogen economy amongst many businesses."
"Investment in hydrogen will support our 2050 net-zero targets and provide a platform to deliver levelling up across the UK, creating and sustaining highly skilled green jobs, particularly in places like Teesside."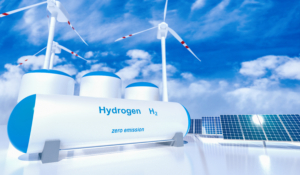 "Crucial government ensures green hydrogen is front and centre"
Commenting on the hydrogen aspects of the Prime Minister's Green Plan, Chris Jackson, Chair of the UK Hydrogen & Fuel Cell Association and CEO of Protium, said, "It's fantastic to see the Prime Minister committing to the incredible opportunity that hydrogen can provide for decarbonising the UK economy."
"It is essential that the UK capitalises on its rich expertise and heritage in the production, storage and use of hydrogen, especially for hydrogen in the heating sector and for transportation."
"It is crucial, however, that the government ensures green hydrogen, and notably electrolysis, is front and centre of the hydrogen sector. The ability to use sun, wind and water to decarbonise the UK energy sector is one of the most tangible examples of how science and innovation can overcome some of the greatest challenges we face."
"We look forward to supporting the Prime Minister and taking the hydrogen sector forward."
"Bold plans"
Bosch CEO Carl Arntzen commented, "The 10 steps set out by the Prime Minister are bold and we are delighted to see that hydrogen will play a key role in delivering them."
"Hydrogen can help to reduce carbon emissions significantly – particularly in the way that we heat our homes, power our transport (especially heavy transport) and meet the challenges of increasing electricity demand through decentralised power supply. "
"Technology must be at the heart of the decarbonisation agenda. At Bosch we are developing a range of solutions that will contribute towards decarbonising the  current vehicle fleet on UK roads and further development on technologies include the use of hydrogen, fuel cells and e-fuels."
But Arntzen said he is concerned that the government's proposed new date for a ban on the sale of petrol and diesel engines does not consider how technology will reshape the UK's vehicles in the coming years.
"Electric vehicles will be an essential part of a decarbonised future, but they are not the only solution," Arntzen continued. "The government should set out in its forthcoming Energy White Paper on how it will support all efforts to decarbonise our economy."
"UK risks being left behind"
Jo Bamford, founder of Ryse Hydrogen and owner of zero-emission bus company Wrightbus, said, "It is welcome news to hear the government commit billions to reducing emissions as part of a green economic recovery."
"We look forward to working with them to deliver these commitments, and we must start now, otherwise the UK risks being left behind."
"Businesses such as ours are already making headway and now we are keen for the government to deliver on earlier promises, such as 4,000 zero-emission buses: if they were all to be hydrogen buses this would have a significant impact."
"We have the technology"
Net Zero North West is preparing a roadmap to deliver the UK's first low carbon industrial cluster by 2030. The industry-led collaboration was launched last month to drive investment into the net zero economy and post-covid-19 green recovery.
Net Zero North West's Executive Director, Ged Barlow, commented, "There has been a lot of talk about net zero but very little clarity on how as a country we get there. We welcome the Prime Minister's 10 point plan but now need to see the detail of the policy that sits beneath it.
"We have the technology to deliver on net zero but need a joined up and long term policy framework to underpin investment. The North West has an unrivalled and diverse number of projects already happening from hydrogen and CCUS to tidal power and nuclear which will deliver industrial decarbonisation and protect and grow the many manufacturing jobs that have made this region thrive."
"We have the opportunity to be world leaders in clean growth and drive the post-Covid recovery. The time is now and in the North West we're primed and ready with the skills to deliver our share of the 250,000 green jobs promised."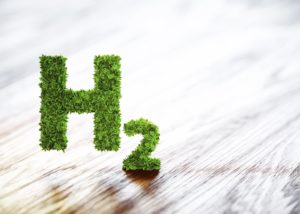 "We want to go further"
Al Cook, Executive Vice-President and UK Country Manager at Equinor, commented, "The new commitments in the Prime Minister's 10-point plan on hydrogen and carbon capture are great news for the UK economy, for our climate ambitions, and for the future of our industrial heartlands and those who work there."
"As the UK's leading supplier of energy, we want to go further to help the UK meet net-zero targets and become a world-leader in these much-needed technologies."
"With our partners in the Humber we plan to invest in carbon capture and low carbon hydrogen to transform the UK's largest industrial cluster into its greenest cluster, while we also work with our partners in Teesside to decarbonise its industries, and the two clusters work together to develop the UK North Sea into a pioneering location for the safe storage of carbon emissions."
"Critical role"
HyNet Project Director, David Parkin from Progressive Energy, said, "With the right support from government, hydrogen will play a critical role in decarbonising and levelling up the UK."

"Together with our partners, we are leading the lowest cost, most deliverable integrated hydrogen and carbon capture, utilisation and storage (CCUS) project in the UK – HyNet North West."

"We welcome the commitment to hydrogen from the Prime Minister today. Delivering HyNet North West will unlock a low carbon hydrogen economy: creating over 6,000 new, permanent low-carbon jobs, whilst positioning the UK at the forefront of this game-changing technology in the fight against climate change."
"UK is a leader"
Steve Fraser, CEO of Cadent, shared his initial reaction to the Prime Minister's 10-point plan, "These bold commitments will ensure that the UK is a leader in developing a cleaner, greener economy with the creation of jobs across the country."
"We have long championed a whole-system approach to tackling climate change and are delighted to see hydrogen and carbon capture storage highlighted as key to decarbonising our economy."
"Our current trial demonstrating the delivery of hydrogen into the home will make a strong basis for the hydrogen neighbourhoods. We will continue to work with the government and partners to support the plan and delivery of our country's green ambitions."
"Hydrogen offers flexibility and optionality"
Andy Hemingway, President of Development Lifecycle Optimisation at Wood, said, "The Prime Minister's ten-point plan recognises the key role that hydrogen will play in the UK's energy future. If carbon drove the industrial revolution, then hydrogen will underpin the low-carbon revolution we need as we continue the long road towards net zero."
"To a certain extent, the value of hydrogen comes not just in its environmental credentials but in its versatility – it offers flexibility and optionality that will relieve the pressure on the electricity grid, it can be used to decarbonise energy intensive industries, and it also has valuable applications in both the domestic heating and transport sectors."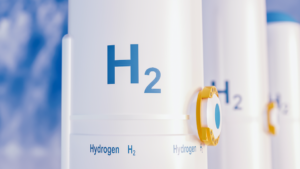 "Biggest roadblock is high cost and complexity of infrastructure"
Rami Reshef, CEO of GenCell, said, "It's great to see the UK's commitment to reducing fossil fuel emissions and that it's placing hydrogen at the centre of this strategy. However, the biggest roadblock to the hydrogen economy is the high cost and complexity of the infrastructure to transport and store hydrogen."
"As one means to establishing hydrogen infrastructure, the UK can leverage technologies that extract hydrogen-on-demand from ammonia, alongside alkaline fuel cells, which can efficiently and economically generate power from that hydrogen where it is needed."
"This would create an ultra-reliable, zero emissions power source at a running cost of thirty to fifty per cent less than diesel fuel, and would certainly be a positive factor in helping the UK become a leader in the rapidly expanding global hydrogen energy economy."
"Is the role of green hydrogen as meaningful as it could be?"
"The emphasis on hydrogen in the Prime Minister's 10-point plan does give the UK's hydrogen economy a significant boost and will support the growth ambitions of many companies working within the space, ourselves included. However, we do wonder if the role of clean, green hydrogen is as meaningful as it could – and should – be," said Bill Ireland, CEO of Logan Energy.
"The push to encourage the widespread adoption of hydrogen needs be supported by sufficient government policy, which is not yet currently in place. As well, the UK Government needs to look at the existing subsidies for oil and gas polluting technologies and refocus them towards hydrogen and other green technologies."
"Furthermore, instead of focusing just on cars within this 10-point plan, we should be focusing on electrifying all of our vehicle demand because this is where green hydrogen can really come into its own. To achieve this, battery technologies will need to be complemented by the widespread adoption of hydrogen fuel cell vehicles."
"In order to shift from a fossil fuel economy, it is essential that we provide the primary energy for alternative solutions by dramatically increasing the production of renewable electricity far beyond our current electricity demand. The government's 10-point plan only calls for 40GW on offshore wind – it is clear that we need to go much further than this."
"The UK is firmly on the route to net zero and this plan will take us one step closer. Hydrogen isn't always the answer but it can play a significant role alongside other green technologies in helping us reach our ambitious 2050 net zero carbon emissions goals."
"The road ahead is long"
Jonny Goldstone, CEO of Green Tomato Cars, commented, "We welcome the Prime Minister's announcement and especially the role envisaged for hydrogen in the development of the UK's net zero transportation strategy."
"We urge this and future governments to keep its foot on the gas. The road ahead is long, and putting the brakes on green plans for political or economic expediency, as we have seen all too often from Mr Johnson and other leaders, must be a thing of the past."