The UK's share of the European market in hydrogen electrolysers fell 4% in the last two years, equivalent to a loss of £1.3bn in value by 2030 if current shares remain consistent, according to Confederation of Business Industry (CBI) and McKinsey research.
The CBI says the UK needs to keep pace in the global competitiveness race in these markets, which requires political commitment to policy frameworks that increase production. The global value of hydrogen electrolysers is forecast to be £22.4bn by 2030.
The UK now has one of the lowest proportions of spending to address climate change of many comparable global economies, with France having committed over twice and Germany over four times as much spend, according to the CBI.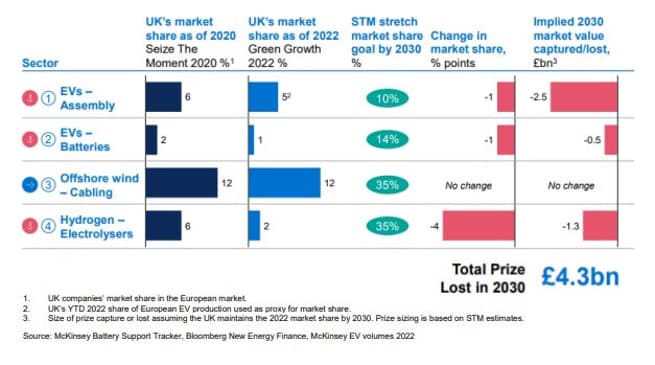 ... to continue reading you must be subscribed