On Demand Webinars
All of our live hydrogen webinars are made available to watch on demand once the live show finishes.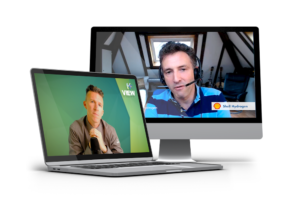 H2 View: Power Pillar Special
If mobility is one of the most relatable applications of the hydrogen energy movement, then it's increasingly hard to argue against the power element being so too – with uses from grid balancing to boilers and heating coming to the fore. Here in this H2 View special webinar, we explore the Power Pillar of hydrogen and how we get there. 
Sponsored by Taylor-Wharton.
H2 View: in conversation with NTPC… Hydrogen in the Himalayas
With aspirations to be India's largest green hydrogen producer, NTPC is behind India's maiden initiative to deploy hydrogen-powered cars and buses, and the company has chosen two locations for pilot projects, one of which is in the Himalaya mountain range.
Join H2 View in conversation with NTPC as we exclusively find out about the power generator's plans in this 2nd H2 View birthday week special.
Hydrogen Mobility Pillar Special
Exploring the role and potential of hydrogen in one of the most tangible applications for us all – mobility, by road, rail or river.
H2 View in conversation with…. The Green Hydrogen Hub
Join Rob Cockerill In Conversation With…Green Hydrogen Hub Denmark for H2 View, learning more about the pioneering project, the roles of the consortium members, and what role the project itself will have to play in the clean energies transition. Take the opportunity to also learn more about the project's location in Denmark, as well as the scalability and decades of expertise at its very core.
H2 View in conversation with…The Hydrogen Council
Daryl Wilson, Executive Director of the Hydrogen Council, and Pierre-Etienne Franc, Co-Secretary of the Hydrogen Council, sat down with H2 View to discuss:
The accelerated need and desire for the clean energies transition, and hydrogen's role within it
Where the hydrogen market is now, and where it's headed
What is required to develop the global hydrogen market
Policy and clean energy recovery programmes
The growth of the hydrogen council
H2 View sits down with Juergen Wollschlaeger, CEO of Raffinerie Heide
H2 View in conversation with…. Shell Hydrogen
H2 View sat down with Oliver Bishop, General Manager at Shell Hydrogen New Fuels.
Hydrogen: Driven, not diminished (3 part)
A three-part series of engaging webinars brought to you exclusively by H2 View and powered by gasworld TV.