Continuing our series on hydrogen and widebody aviation, Chris Ellis explains why the business case is now too strong for airlines to ignore.
The chart below is from Clean Aviation and McKinsey's latest forecast for aircraft fuels for the period up to 2050. It shows that the price of wind-derived liquid hydrogen in Europe is likely to have fallen to around $120/MWh as early as 2030.
With each kilogramme of hydrogen containing 33.3 kWh, this translates to a price of less than $5 per kg. And its price in Europe is expected to have fallen to around $3/kg by 2040.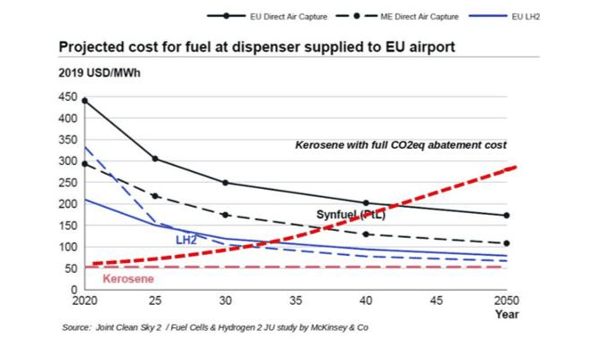 ... to continue reading you must be subscribed