A new $9.4bn green hydrogen project is set to be developed in Namibia with Hyphen Hydrogen Energy being selected by the local Government to develop the first, large-scale green hydrogen project.
The project will produce an estimated 300,000 tonnes of green hydrogen per year in the African nation which will serve both domestic applications as well as exportation potential.
Read more: Germany, Namibia ink hydrogen cooperation agreement
Read more: Namibia and Pakistan to trial fuel cell generators
Initially, 2GW of renewable electricity generation will be implemented that will produce green hydrogen with further phases planned to scale up to 5GW and 3GW of electrolyser capacity.
Nambia is a nation with an abundance of potential for producing renewable energy and, in turn, green hydrogen.
This project, situated in the Tsau/Khaeb national park, will put the country on the map for green hydrogen as its looks to situate itself as a key global player for the export of hydrogen and ammonia.
Marco Raffinetti, CEO of Hyphen Hydrogen Energy, said, "The first phase, which is expected to enter production in 2026, will see the creation of 2GW of renewable electricity generation capacity to produce green hydrogen for conversion into green ammonia, at an estimated capital cost of $4.4bn.
"Further expansion phases in the late 2020s will expand combined renewable generation capacity to 5GW and 3GW of electrolyser capacity, increasing the combined total investment to $9.4bn.
"The Tsau //Khaeb national park is among the top 5 locations in the world for low-cost hydrogen production, benefiting from a combination of co-located onshore wind and solar resources near the sea and land export routes to market."
Nangula Uaandja, CEO of the Namibian Investment Promotion and Development Board, said, "This is exactly the type of investment the board aims to attract as it is directly aligned to our mandate of unlocking investment opportunities that drive the economy forward, and most importantly, improve the quality of life for all Namibians.
"This is a milestone project that will enable the country to create on average 15,000 direct jobs over the four years of combined construction and 3,000 permanent direct jobs over the 40-year operational period, while contributing to other efforts to stimulate economic recovery.
"We look forward to welcoming Hyphen as an investor in Namibia and reiterate the Board's commitment to creating a conducive environment for investment, provide the necessary support to all investors and ensure continued ease of doing business in Namibia."
Inside the African Hydrogen Partnership (AHP)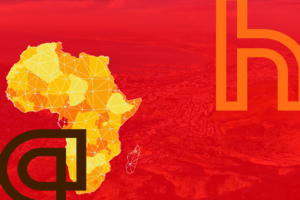 Establishing hydrogen economies and organisations in Africa will provide tremendous social, economic and environmental benefits, all at the same time.
This is the message from the African Hydrogen Partnership (AHP), a multi-stakeholder association that in 2019 unveiled an ambitious vision to transform Africa from a vast continent in need of products, infrastructure, energy and mobility, to a region at the forefront of clean technologies with a thriving hydrogen value chain.
AHP connects industry, financial institutions, governmental organisations (such as government ministries, universities and state research centres) and large end-consumers who need to decarbonise and/or are interested in using hydrogen technology. AHP is the so-called 'market maker' for hydrogen and related technologies, bringing together demand and supply. Think of the shipping industry moving towards carbon neutral fuels which need to become available in the large African ports. The same applies to hydrogen-powered drones or vehicles; the fuel must become available and, at the same time, sufficient initial demand will justify a cost-effective hydrogen supply.
Continue reading here.