The number of fuel cell electric cars, trucks and buses on emerging economies' roads could start to grow in the 2040s, according to a new IEA research paper.
Total hydrogen consumption for road transport is forecasted to reach more than 25 Mtoe in the Announced Pledges Scenario (APS) by 2050, although hydrogen is expected to play a limited role in the road transport sector overall.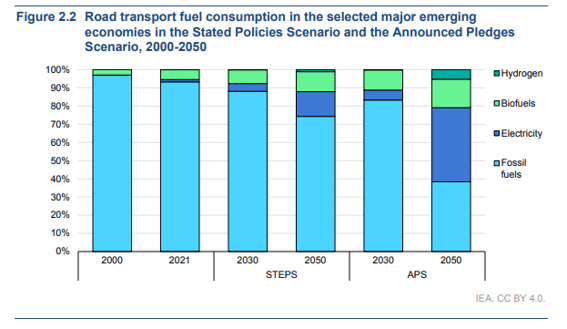 The Implementing Clean Energy Transitions: Focus on road transport in emerging economies report focused on Brazil, People's Republic of China, India, Indonesia, Mexico and South Africa, which represented around 14% of global road transport energy demand in 2000, rising to 27% by 2021.
… to continue reading this article and more, please login, register for free, or consider subscribing to H2 View