India Finance Minister Nirmala Sitharaman has launched a green hydrogen partnership innovation involving HSBC India, the Indian Institute of Technology (IIT) Bombay and Shakti Sustainable Energy Foundation (Shakti).
The trio aim to foster technological advancements to make green hydrogen more efficient, cost effective and scalable.
According to a statement, the partnerships are backed by grant support totalling Rs15 crore (about $2m).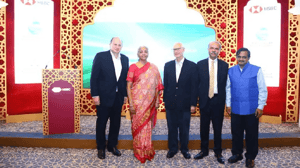 The finance minister underlined the government's focus on driving green growth through a range of green reforms.
... to continue reading you must be subscribed