Lotte Chemical and Bumham Fuel Cell will look to expand the domestic hydrogen value chain in South Korea with a new collaboration agreement signed between the two groups.
As part of this collaboration agreement, the two groups will cooperate in various hydrogen fields such as hydrogen fuel cell power generation as well as expansion of the hydrogen infrastructure to support the growing hydrogen market.
Read more: Lotte Chemical to invest ₩4.4 trillion in hydrogen by 2030; releases new hydrogen roadmap
Read more: South Korea's hydrogen market will almost double in size from £9.1bn in 2020 to £17.3bn by 2030, says new report
The central basis of the agreement is to build a carbon-neutral and eco-friendly business partnership by utilising each company's knowledge in the respected hydrogen field.
This could provide a huge boost South Korea's hydrogen prospects and could support the nation as it accelerates the adoption of hydrogen across its sectors.
Kim Yeon-seop, Managing Director of Lotte Chemical's ESG management division, said, "I am very pleased with this MoU that Lotte Chemical and Beomhan Fuel Cell have prepared to expand Korea's hydrogen business infrastructure.
"It is expected to contribute to economic revitalisation."
Young-sik Jung, CEO of Beomhan Fuel Cell, said, "Today's agreement is the starting point of cooperation between the two companies, and the eco-friendly hydrogen industry of both companies will take a big leap forward through implementation of the agreement."
Interview: South Korea hydrogen economy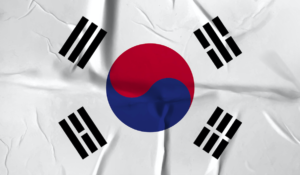 Although South Korea faced one of the world's largest initial outbreaks of Covid-19 outside of China, it managed to flatten the epidemic curve quickly, and without imposing a nationwide lockdown. It responded so quickly in fact that the country has seen little disruption, even managing to put into operation three new hydrogen stations in the first quarter of 2020, with 37 more planned for this year.
Whilst China and Japan are at the forefront of hydrogen infrastructure buildouts in the Asia-Pacific region, and many of the headlines, South Korea has its own ambitious plans. The South Korean Government sees hydrogen as a new engine for economic growth and central to the country's shift to a low-carbon economy in the long-term. 
Want to continue reading? Click here.