Student Subscription
Make H2 View your home for hydrogen and stay at the forefront of all the latest industry news.
12 months' online access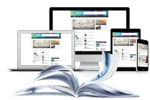 Stay informed with H2 View's breaking news, online exclusives and unlimited access to our archive of content, including past magazines.
Confidence in quality information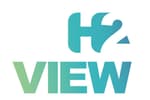 With our experienced journalists and industry connections, you can be sure that the stories we bring you are impactful, reliable and need-to-know.
CHECK TO SEE IF YOU'RE ELIGIBLE*
To check eligibility, please register or login

---

Register Login
---
Our student subscription offers you the H2 View digital experience, with the all the latest features and hydrogen news you need to know at a discounted rate. Subscription includes:
Unlimited access to h2-view.com with over 5,000 pieces of archive content at your fingertips
Monthly digital magazine sent straight to your inbox, with access to all past editions
50+ new articles every week.
Weekly newsletter rounding up all the hydrogen highlights you need to know
Exclusive access to subscriber-only features, interviews and columns
Exclusive insight from leading hydrogen and fuel cell experts and industry influencers
Only – £75/€85/$95
---
As the hydrogen industry continues to progress, we're dedicated to pressing home the advancements in hydrogen energy markets and championing the challenges and opportunities they face, be it via our news offerings, or our discussion-driving webinars and inspiring events.
Plus, as the only media publication to be recognised as an official partner of the Hydrogen Council, we have exclusive columns, interviews and studies that you won't find anywhere else.
If you need help, take a look at our help centre, it'll walk you through how to get set up and it covers the basics of using your H2 View account.
Learn more about subscriptions.
*This educational offer is only available to people who are not currently subscribers and who have not previously taken advantage of any offers of trials and have a valid educational, unversity, or college e-mail address.