Wind, solar and hydrogen present a unique opportunity for Paraguay to diversify its energy sector and boost the economic development of the South American nation.
This is according to a new report by the International Renewable Energy Agency (IRENA) called Renewables Readiness Assessment: Paraguay which offers policy and regulatory recommendations to achieve this target.
Read more: New IEA report highlights hydrogen's potential in Latin America
Read more: The hydrogen economy opportunity in South America
The report has identified that Paraguay has high solar energy potential throughout the region which could not only be used to decarbonise certain sectors but also could be utilised to produce green hydrogen.
This could help the nation achieve its roadmap goals which had previously been released in June 2021.
Using hydrogen could support the decarbonisation of end-use sectors, including transport, and energise isolated regions in the country with Alto Paraguay, Boquerón and Concepción listed as areas that could benefit significantly.
In addition to solar, wind energy holds potential for green hydrogen production with medium to high quality having been observed in the north-western region, especially in Boquerón.
Included within the report is 15 specific recommendations that could be used to support the energy sector in Paraguay and help achieve decarbonisation targets.
You can find the report here.
How hydrogen could decarbonise South America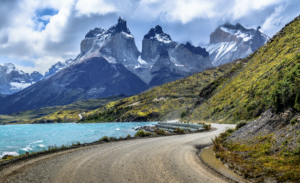 It is estimated that developing countries are responsible for more than half of the world's greenhouse gas emissions, and this is only set to increase without a swift change to cleaner energy. This staggering statistic gives reason for a focus on green energy like never before, and why hydrogen has rebounded as an optimistic yet realistic solution.
Extensive research into the production of green hydrogen has found that abundant availability of renewable resources and modular nature of electrolysis makes a great match for developing countries as green hydrogen can be produced on any scale, anywhere1.
Want to continue reading? Click here.